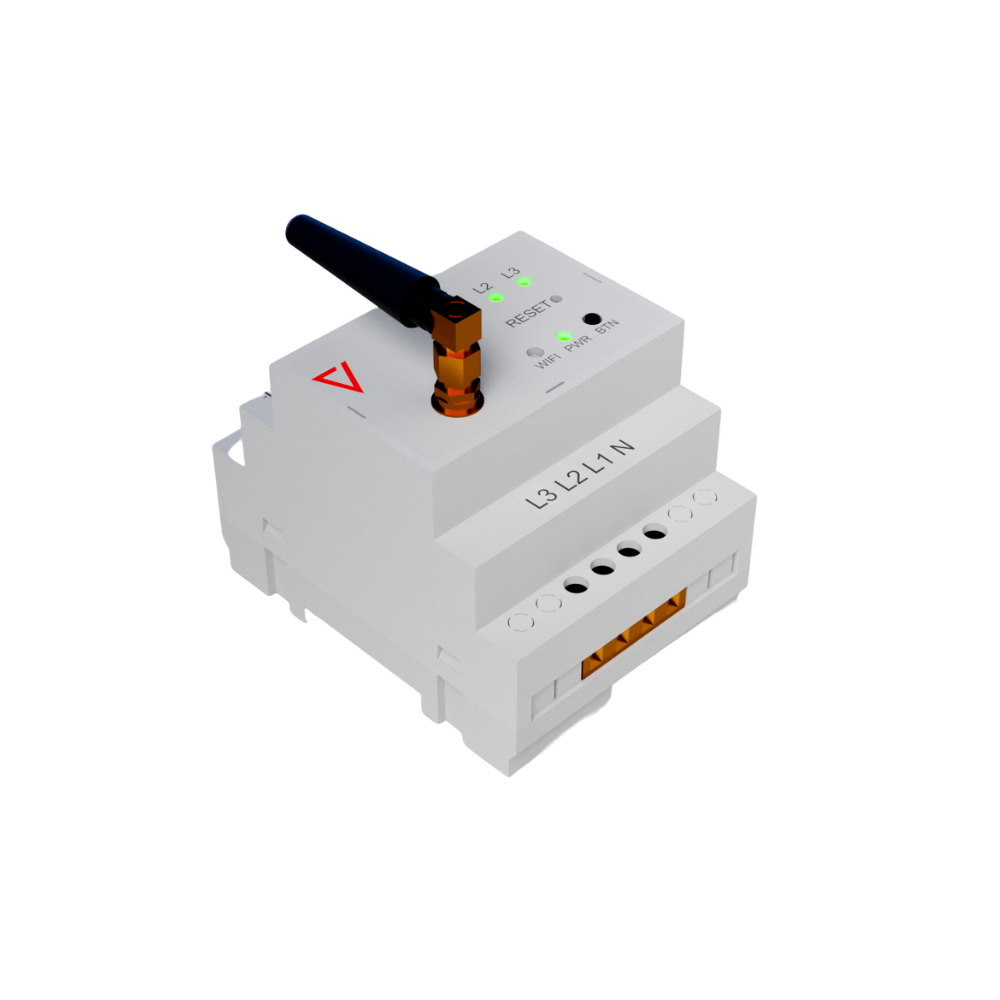 VOITAS Smart Meter
Delivery time: currently 4 weeks

An energy meter that is installed in the control cabinet. It controls your PV system for energy surplus.

Conveniently charge surplus solar power to your e-car.
inkl. 19% MwSt. inkl. Versand
---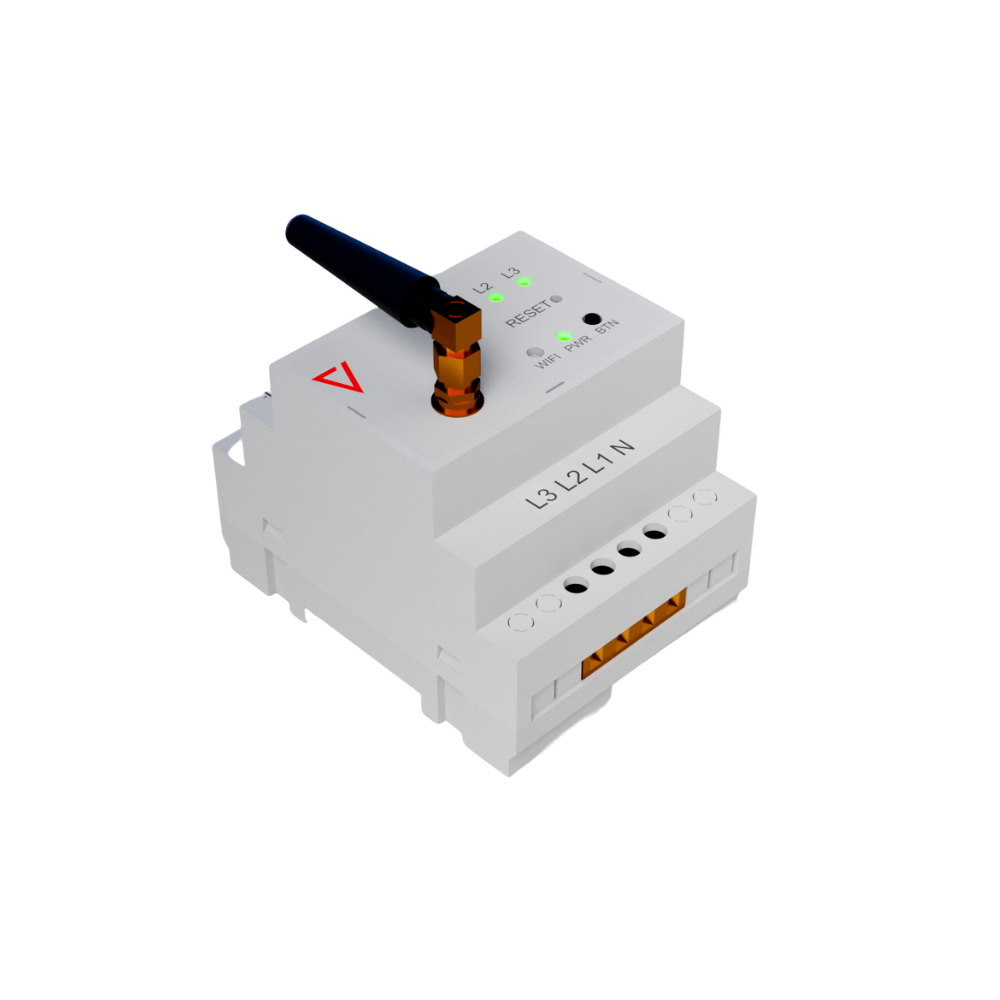 This product has no reviews yet.
Working temperature range
Communication
Wi-Fi 2.4GHz 802.11 b/g/n
FAQ
Find here all frequently asked questions and answers about our products.

Write us an e-mail via the contact form

We try to get back to you within 24 hours.
Can I install the VOITAS Wallbox outdoors?

The VOITAS WALLBOX is IP 54 splash-proof and suitable for protected outdoor areas.
How do I charge with the VOITAS Wallbox?

The charging can be done via different modes. The excess charging of the wallbox is based on the excess solar power generated. For normal charging without photovoltaics, no Smart Meter is required.
Is the VOITAS Wallbox compatible with my photovoltaic modules?

Our wallbox works with every PV plant, as it measures power independently via the VOITAS Smart Meter.
Which e-car models are compatible with the VOITAS Wallbox?

The Voitas Wallbox can charge any e-car as long as it is suitable for a Type-2 socket. This applies to electric and plug-in hybrid vehicles.
Can I install the VOITAS Wallbox myself?

The Voitas Wallbox can be mounted on virtually any type of concrete wall with a minimum anchoring depth of 3 cm. Mounting on plasterboard is not recommended. Dowels and drilling template for easy positioning are included.
Do I need a PV system for the VOITAS Wallbox?

No. Our wallbox can also be configured without a PV system. To use our wallbox and the system most efficiently, you need our VOITAS Smart Meter. This device calculates the energy surplus of your PV system.
How does the RFID of the VOITAS Wallbox work?

RFID activation is possible when you purchase your wallbox. The RFID is registered to a user via the app. Before each charge, you hold the RFID directly to the scan of the wallbox. This authorizes the charging process. This is especially helpful if you use your wallbox with multiple users, and want to keep a separate overview of the charging statistics. Please note that the RFID scan only works with our VOITAS RFID.
Write us an e-mail via the contact form
We try to get back to you within 24 hours.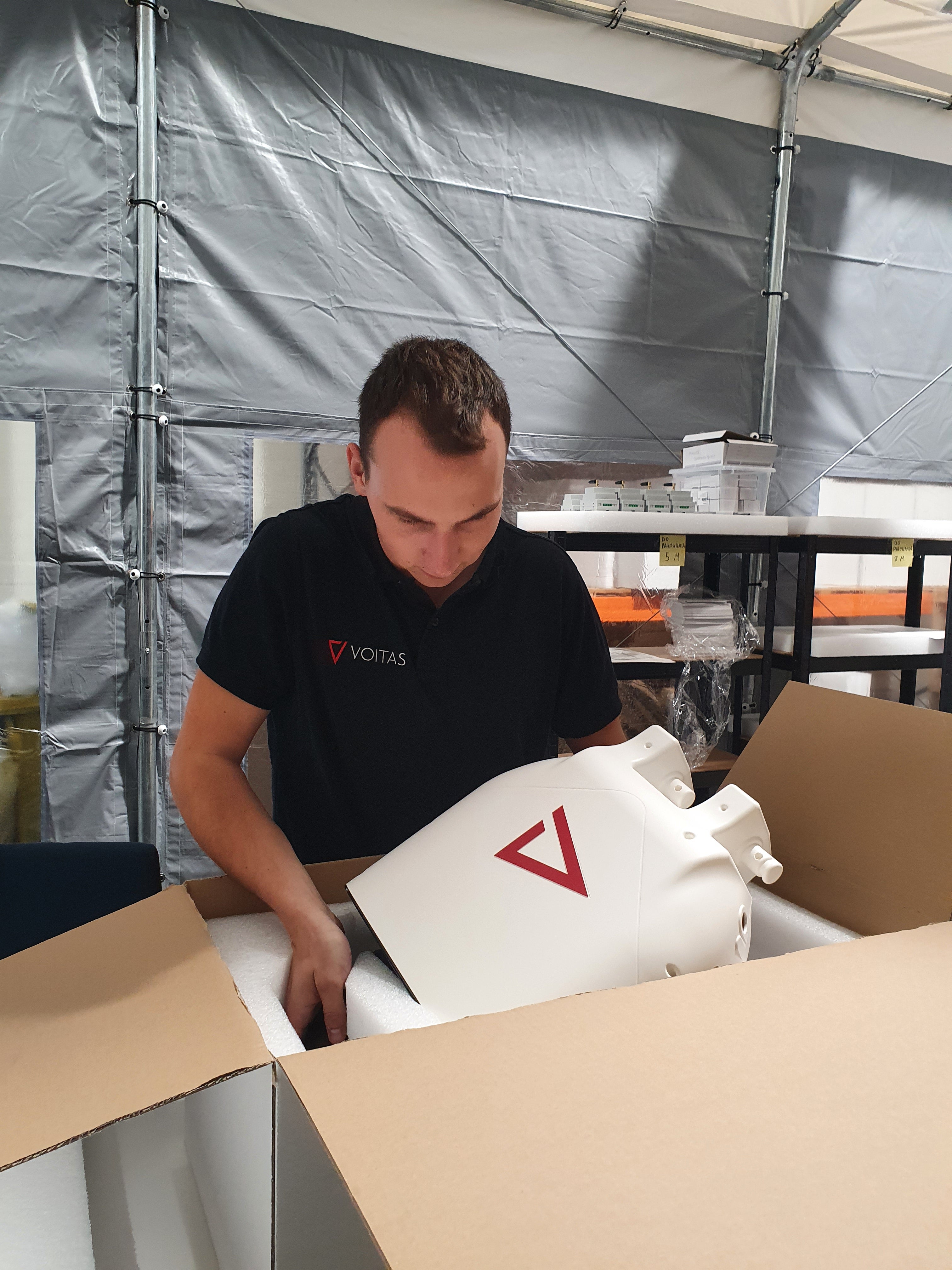 Behind the Scenes
In-House Production
Our VOITAS Wallbox and its components are assembled by our qualified personnel, and inspected and tested for all EU safety standards.